A TODAY SHOW PICK!!
BLACK WINGS BEATING is the first book in the SKYBOUND series of YA fantasy set in a world of cut-throat falconry.
"brilliantly crafted"—The New York Times Book Review
"Epic thrills, heart-punching romance, and a marvel of a hero" --Adam Silvera, New York Times-bestselling author of They Both Die at the End
The people of Uztar have long looked to the sky with hope and wonder. Nothing in their world is more revered than the birds of prey and no one more honored than the falconers who call them to their fists.
Brysen strives to be a great falconer―while his twin sister, Kylee, rejects her ancient gifts for the sport and wishes to be free of falconry. She's nearly made it out, too, but a war is rolling toward their home in the Six Villages, and no bird or falconer will be safe.
Together the twins must journey into the treacherous mountains to trap the Ghost Eagle, the greatest of the Uztari birds and a solitary killer. Brysen goes for the boy he loves and the glory he's long craved, and Kylee to atone for her past and to protect her brother's future. But both are hunted by those who seek one thing: power.
In this first young-adult fantasy novel in a trilogy, Alex London launches a soaring saga about the memories that haunt us, the histories that hunt us, and the bonds of blood between us.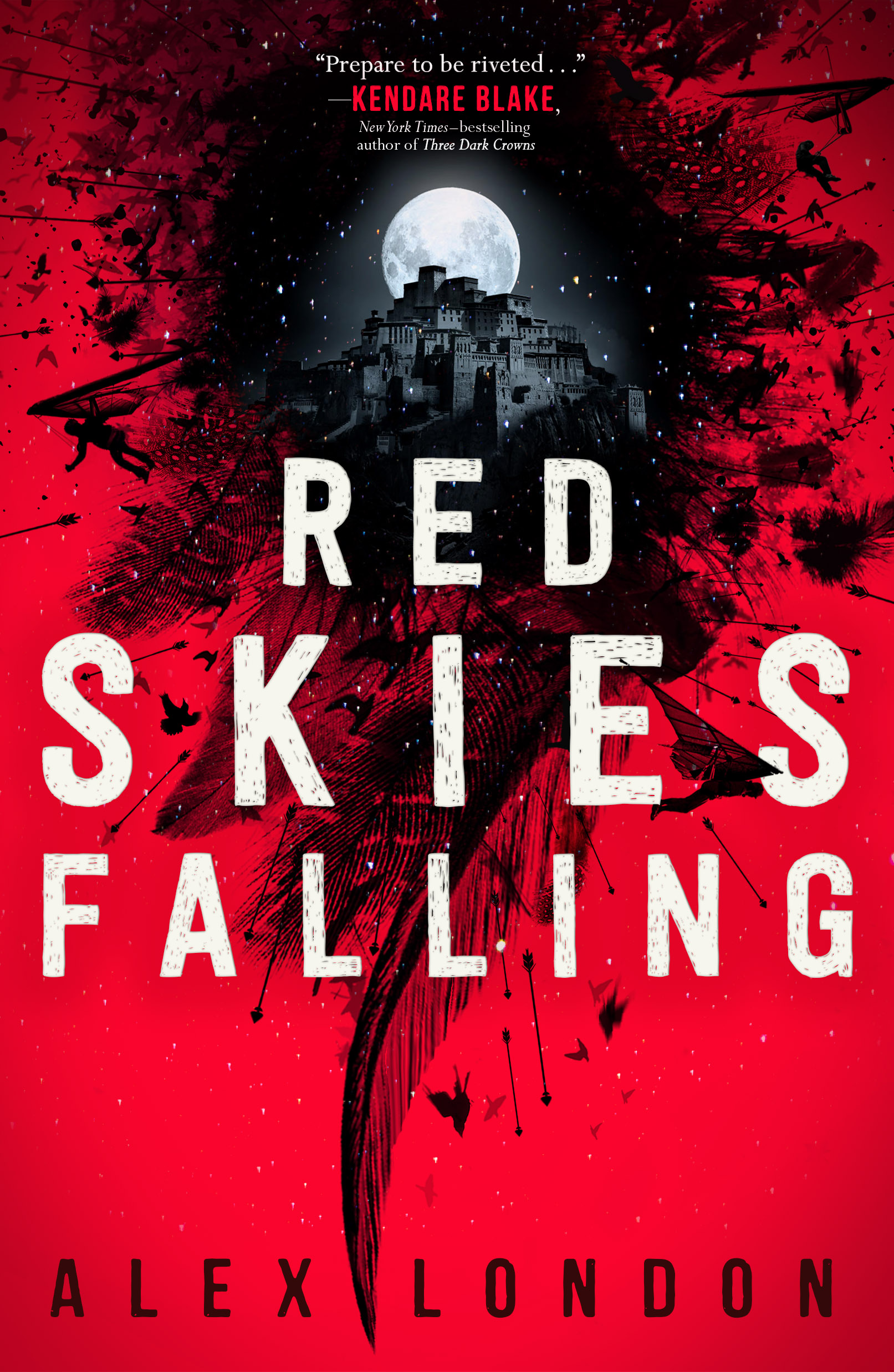 In Red Skies Falling, Alex London's thrilling sequel to Black Wings Beating, the epic fantasy Skybound Saga continues as twins Kylee and Brysen are separated by the expanse of Uztar, but are preparing for the same war--or so they think.
Kylee is ensconced in the Sky Castle, training with Mem Uku to master the Hollow Tongue and the Ghost Eagle. But political intrigue abounds and court drama seems to seep through the castle's stones like blood from a broken feather. Meanwhile, Brysen is still in the Six Villages, preparing for an attack by the Kartami. The Villages have become Uztar's first line of defense, and refugees are flooding in from the plains. But their arrival lays bare the villagers' darkest instincts. As Brysen navigates the growing turmoil, he must also grapple with a newfound gift, a burgeoning crush on a mysterious boy, and a shocking betrayal.
The two will meet again on the battlefield, fighting the same war from different sides. But the Ghost Eagle has its own plans.
Coming soonish, the trilogy comes to an end…